It's been ten years now since the Harley-Davidson V-Rod first came out, a motorcycle that to me was a game changer.  It combined a classic V-twin engine layout with a long, low slung frame and wide rear tyre.  A definite push forward in terms of Harley styling as it emphasized performance while retaining the essence of an open road cruiser.
Fast forward ten years and we finally see this new segment of "sport cruisers" gain a few more players.  Perhaps just as daring as the V-Rod, Ducati decided to try its hand at building a cruiser with the new Diavel.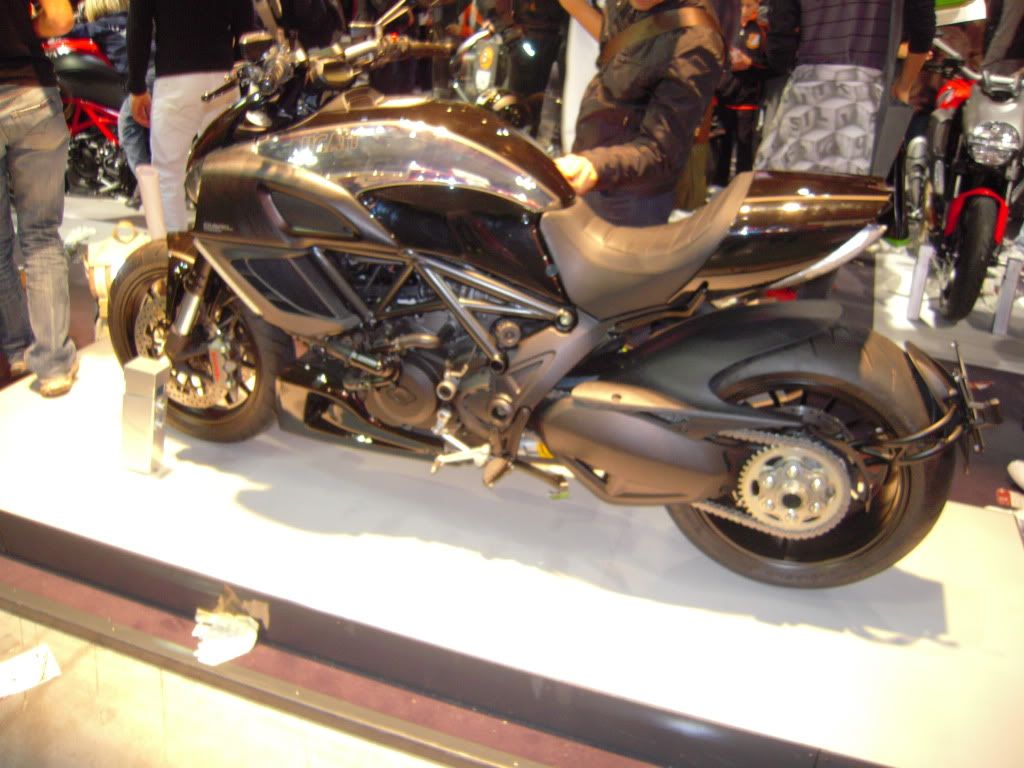 Shown here in Cromo trim, it's powered by Ducati's 1200cc engine and comes standard with DTC, Ducati Traction Control.  I sat on it for a good minute or two at the show and it feels very comfortable.  The seat is wide and low to the ground and the handle bar is easily reachable making for an upright riding position with a slight lean forward.  It would've been nice to see forward foot controls or at least front mounted foot rests on this bike.  Long rides could get a little cramped otherwise.
The next sport cruiser that caught my eye was this stunning Yamaha V-Max, customized by Roland Sands Design.  Even more radical than the already sporty V-Max, they've removed the handlebar in favor of clip-ons, changed the swingarm and re-routed the headers to an under-seat exhaust.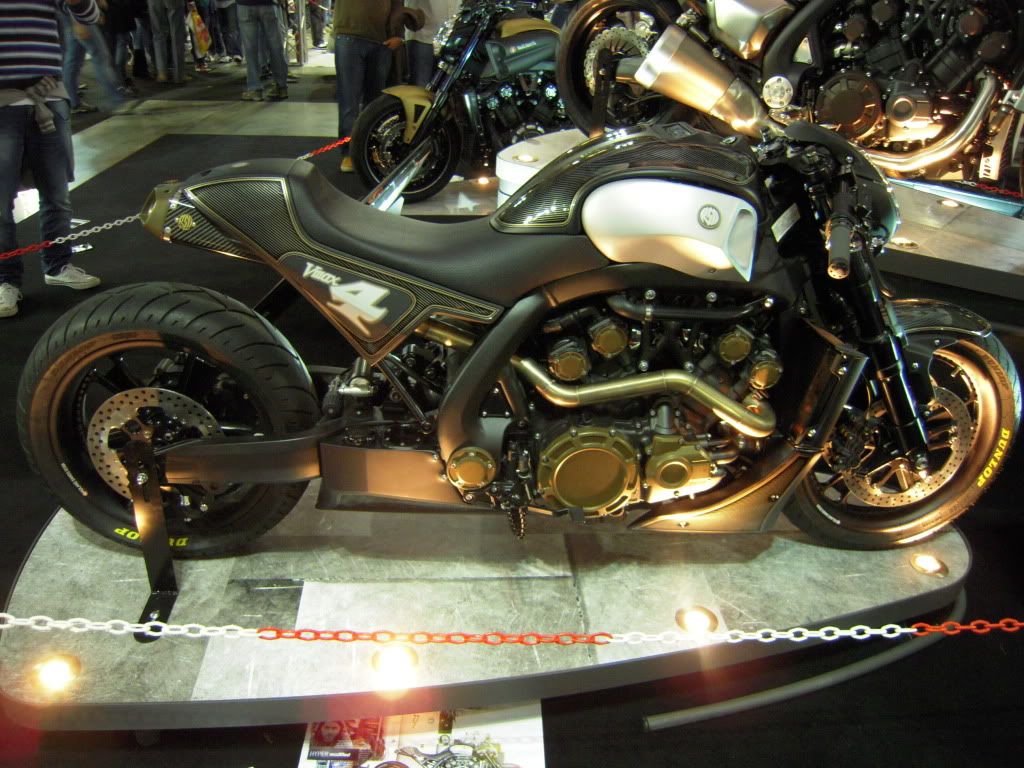 Add some custom body work and they've managed to create different focal points on this build which is always the mark of a great design/re-design.  Looking the bike over your eyes first land on the beautifully highlighted engine then follow the exhaust manifolds to the tail section then back across to the front end. It looks hunkered down, aggressive and like a blast to ride.  I like it.  A lot.
Finally, we have this incredible bike from the Milan based shop, CR&S, called DUU.  Like the RSD V-Max custom, CR&S also focus your attention to that lovely S&S V-twin engine, further accented by the V-shaped exhaust headers leading to the muffler below.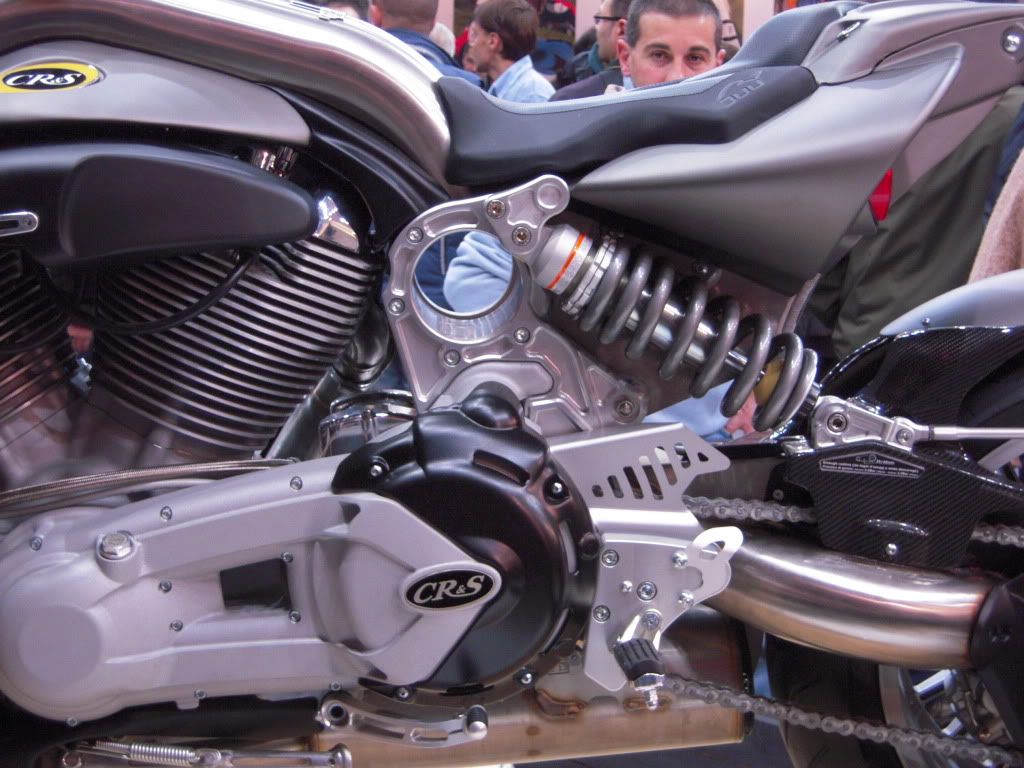 The chassis is composed of a wide stainless steel tube, which I assume doubles as a gas tank, and yet another tube as the single-sided swingarm.  Both pieces are connected to what appears to be a billet sub-frame.  Essentially a naked bike, with nothing but a bikini fairing up front, the DUU flexes its muscular looks.  CR&S do state that despite its big, 1915cc V-twin engine, the DUU is as happy on the twisties as it is on the open road.  I'm sure you can get plenty of leverage on this iron horse with those nice, wide handle bars and slightly more upright riding position.  Although its made completely of steel, nothing about the design of this bike makes it look out-dated, heavy or slow.  I especially like the design and matte grey finish of those wheels.