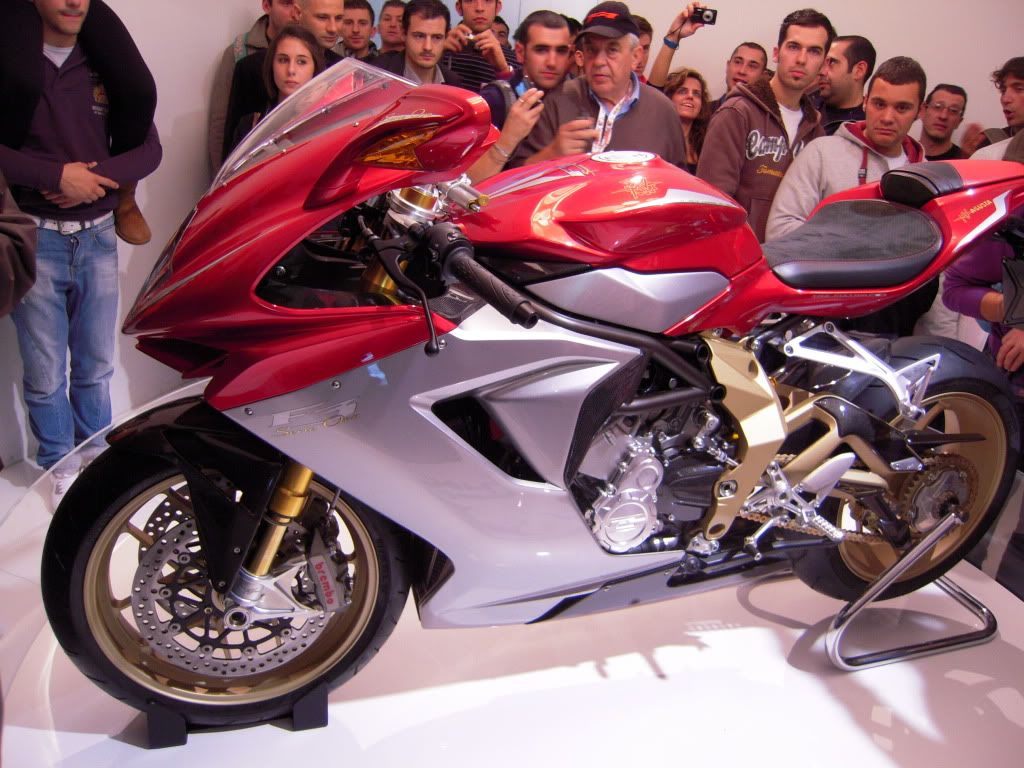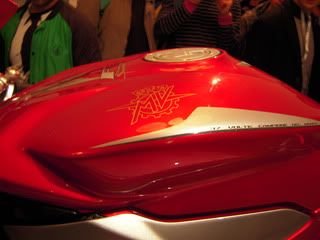 I bike was eager to see at this year's EICMA was the new MV Agusta F3. Apparently, so were thousands of other people -something MV obviously didn't take into consideration displaying their bikes within in an enclosed showroom-type exhibit, creating a stock exchange style trading pit around each bike.  It was well worth the jostling and suffering ambient body heat though as the F3 has all the sensual styling of MV's bigger superbike stunner, the F4. The name F3 most likely stems from its inline three cylinder, 675cc, engine,  a layout steeped deeply in MV's racing pedigree.  Written right there on the tank, the F3 proudly displays it's won 37 world championship titles – 10 of which were with a three cylinder.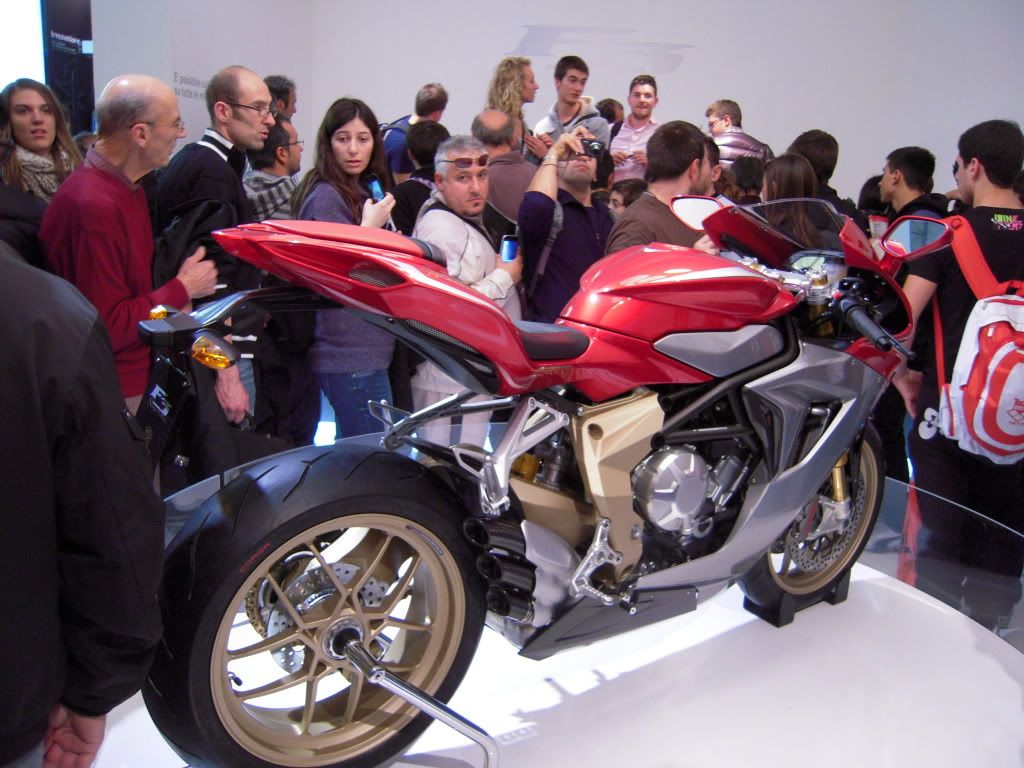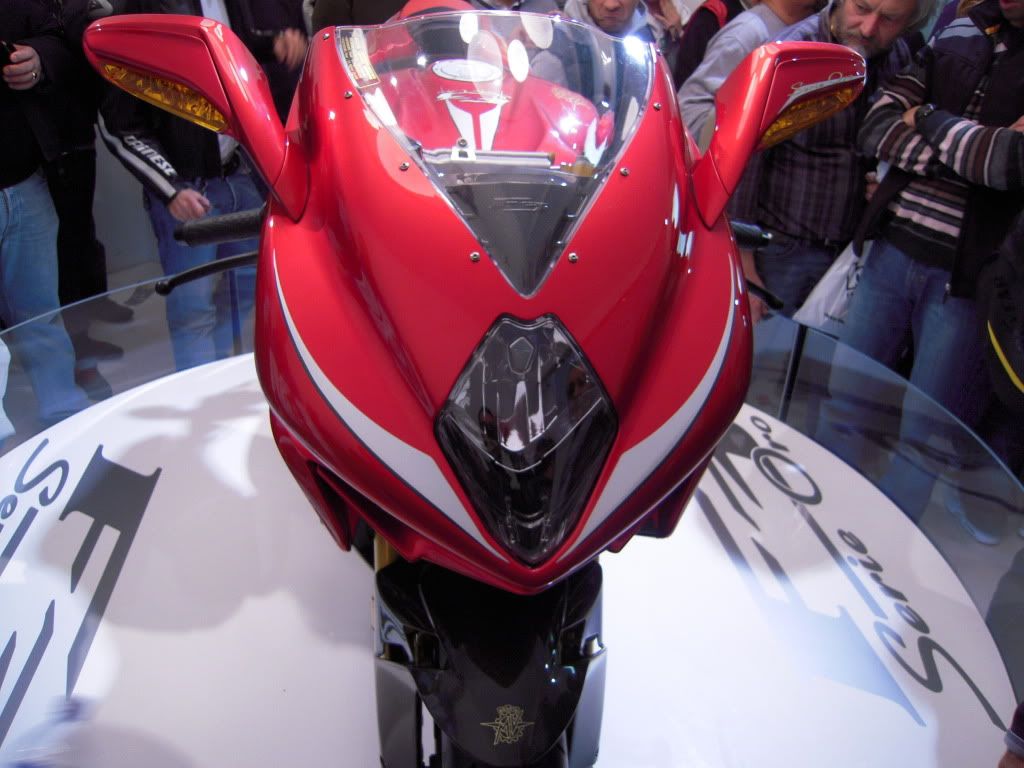 This particular model is the "Serie Oro" version, which will be limited to only 200 examples.  They painted in traditional red and silver livery with minimal graphics to better accentuate the lines of the bike.  Other touches include the gold wheels, abd swingarm with a nicely polished alternator cover.  MV also does a nice job with properly painted rear view mirrors, although they seem a bit big.  I really like the suede seat top, though. Touches like that that make this bike pure class.
They've also tastefully incorporated carbon fiber parts and covers wherever possible.  We can see the front and rear fenders, swingarm cover, chain guard, sprocket cover and of course, those lovely, triple stacked exhaust pipes.